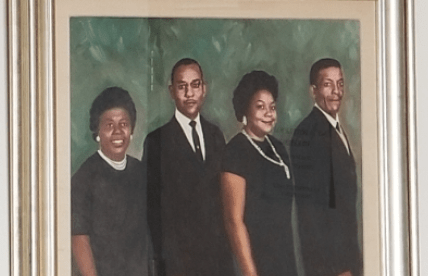 July 7, 1958, Sis. Dorothy Johnson (Pastor's wife) dedicated her talents to Bethany by establishing the first music department. For the past fifty years, she blessed the ministry of Bethany with her presence, musical talents, prayers, and commitment.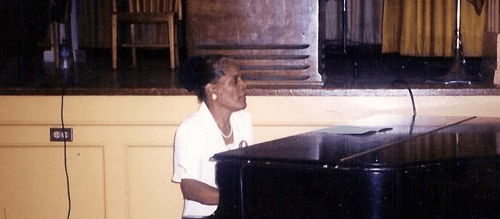 On May 29, 1958, Rev. Rocellia Jonson was inspired by God to organize the Bethany Baptist Church of West Los Angeles in the home of Sis. Vernice Moore. Sis Annie V. Dawson and Deacon Kelly Bollin were also present at this meeting. After a song, prayer, and scripture (II Timothy 4:9), a total of $21.50 was collected as the first offering. Under the leadership of Pastor Johnson, these dedicated saints continued to worship from house to house.
June 23, 1958, Pastor Johnson outlined the organizational structure of the church which included weekly bible study.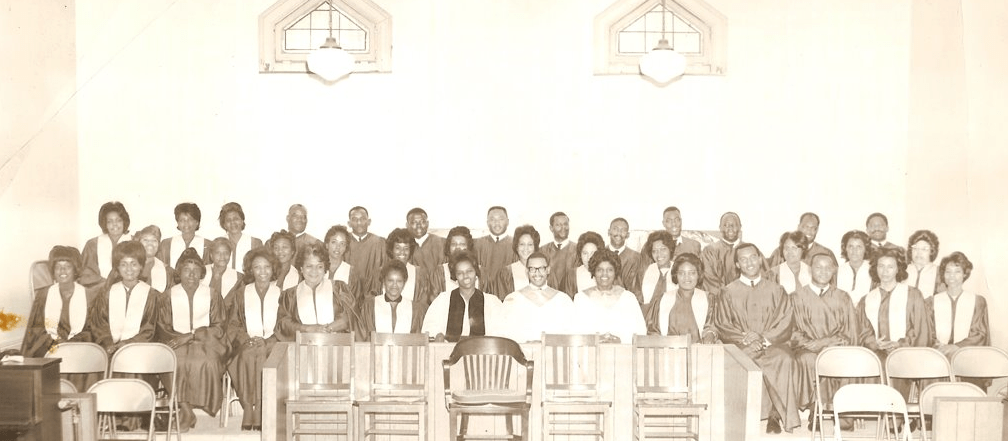 Bethany Choir (circa 1960)
Church of West Los Angeles.
September 28, 1958, God provided Pastor Johnson with the first permanent place of worship, "Little Bethany" on the corner of 5th Avenue and 15th Street, Los Angeles, California.
On the 1st Sunday night in December 1964, Pastor Johnson announced God's revelation to him: L.A. Kessee, a young 18-year old preacher heading to Bishop College in Dallas, Texas, would be the next pastor of the Bethany Baptist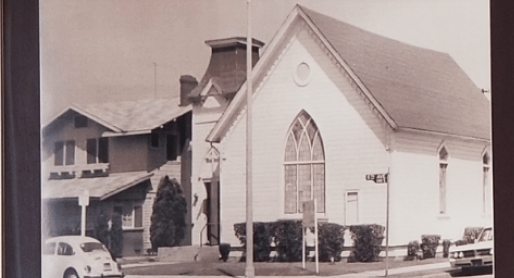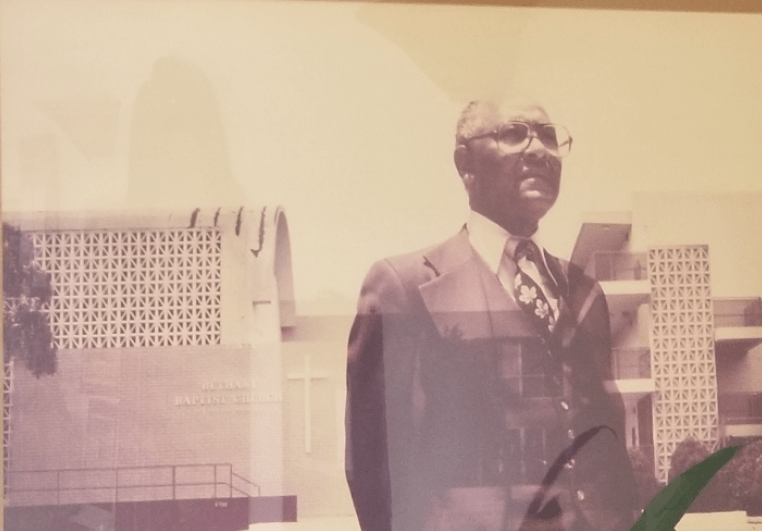 In 1970, Pastor Johnson revealed his new vision for the church, and in May 1971, Bethany moved to 4300 W. Santa Barbara Avenue (presently located at the corner of Hillcrest and MLK Blvd.)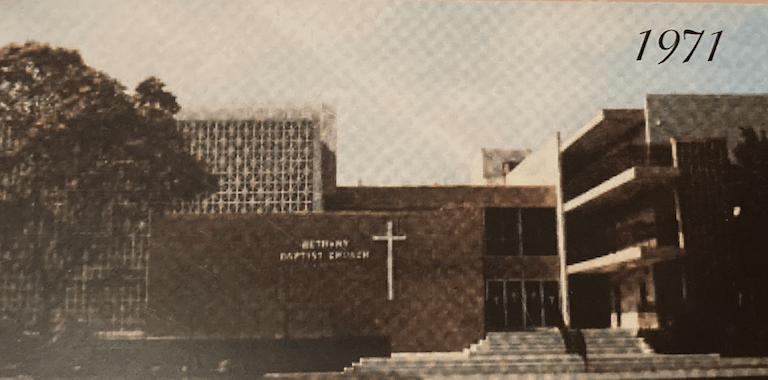 Pastor Johnson began an evangelism class with five dedicated saints in December 1975. As a result of the commitment and growth of this group, the classes expanded through the next years from E-101 to E-105; and the Bethany Evangelism Department was established within this time frame. Carolyn Lewis became the first full-time Evangelism Coordinator to form teams for home visitations and set up Christian Bible Training classes (CBT) for new members during the Sunday School hour. The Evangelism Movement was underway.
December 1979, seven people were selected to accompany Pastor Johnson to Seaside, California to conduct the first Evangelism Workshop. Along with Pastor Johnson, these six became the first Evangelism Workshop facilitators; and thus began the "traveling team" Since 1979, local and regional Evangelism Workshops have been conducted in many churches across the country, Canada, and Trinidad. A faithful team of facilitators who were always available to support Pastor Johnson in this endeavor.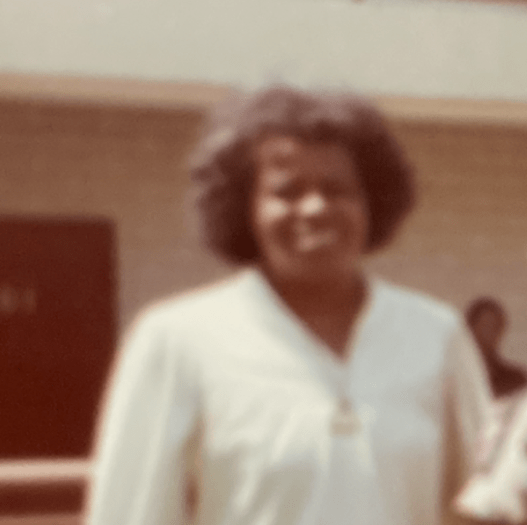 Carolyn Lewis
Bethany's First Evangelism Coordinator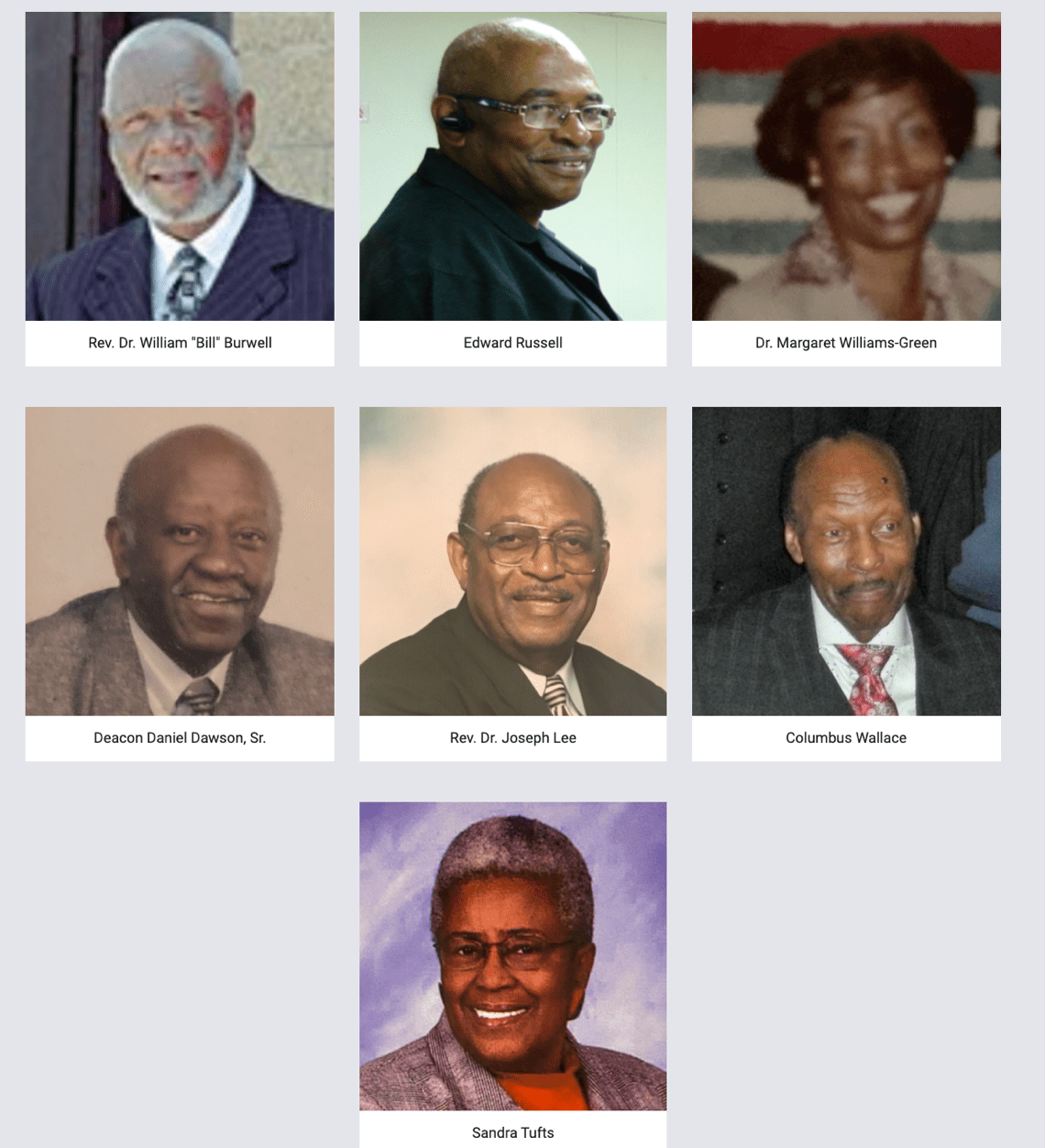 The Evangelism Movement logo was created by Evangelism [traveling] team member Sis. Brenda Williams. It was later updated by Sis. Martha Coleman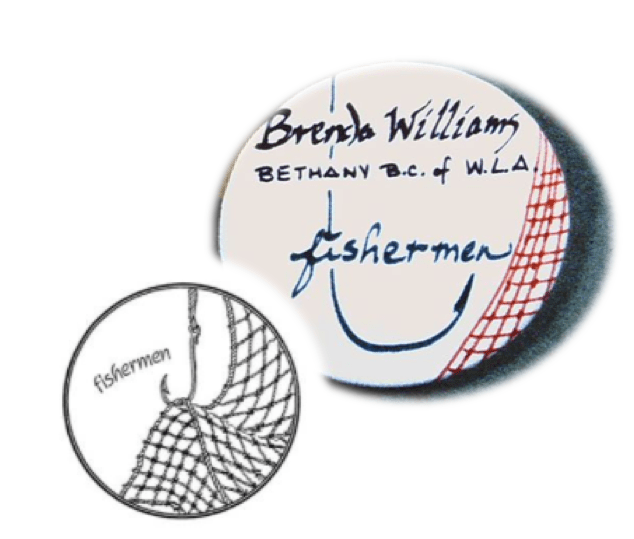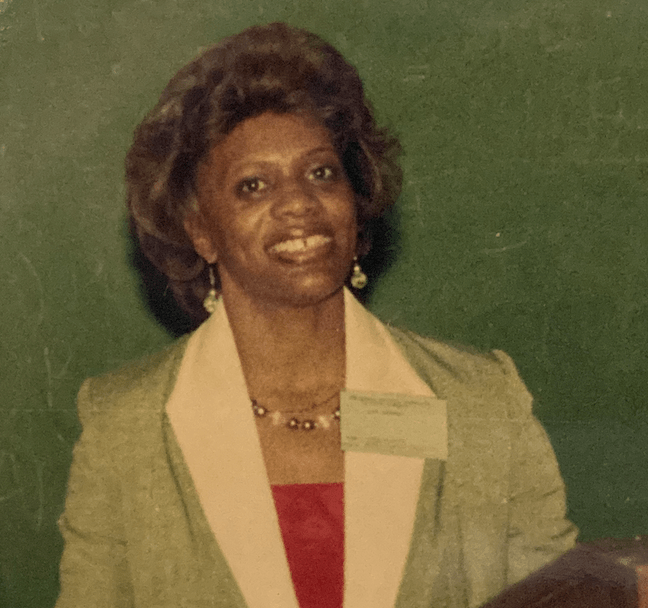 "Fired Up! Ready to Go!"
October 1981, Sis. Dorothy Johnson was appointed as the Prayer Coordinator for Bethany and the Evangelism Movement and would serve diligently in this capacity until her death in 2008.
Sis. Johnson coordinated the 6 AM Prayer Hour for congregates and others to meet and pray every Wednesday morning.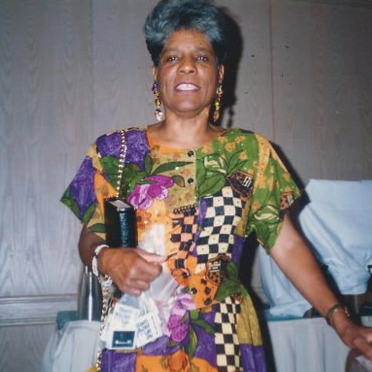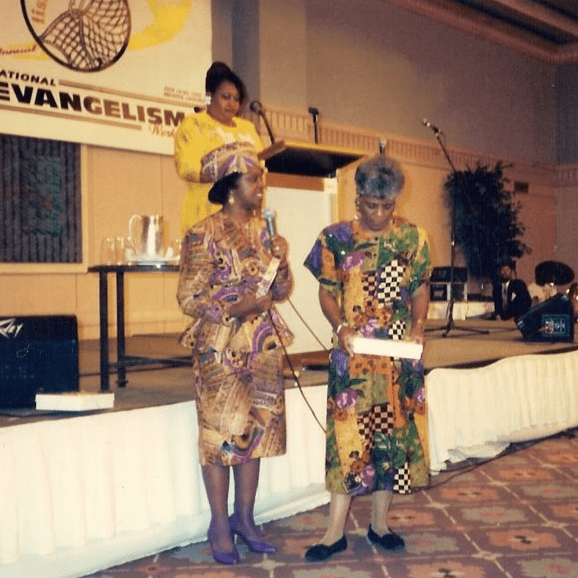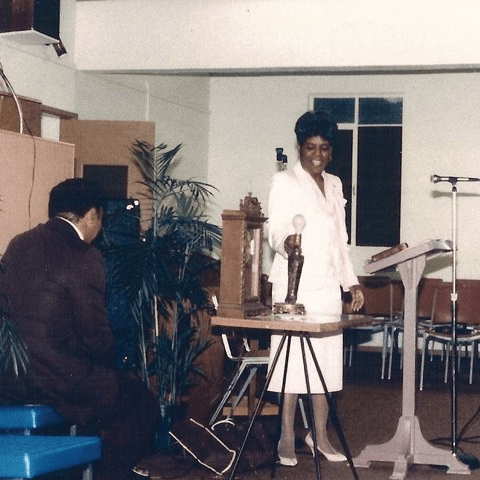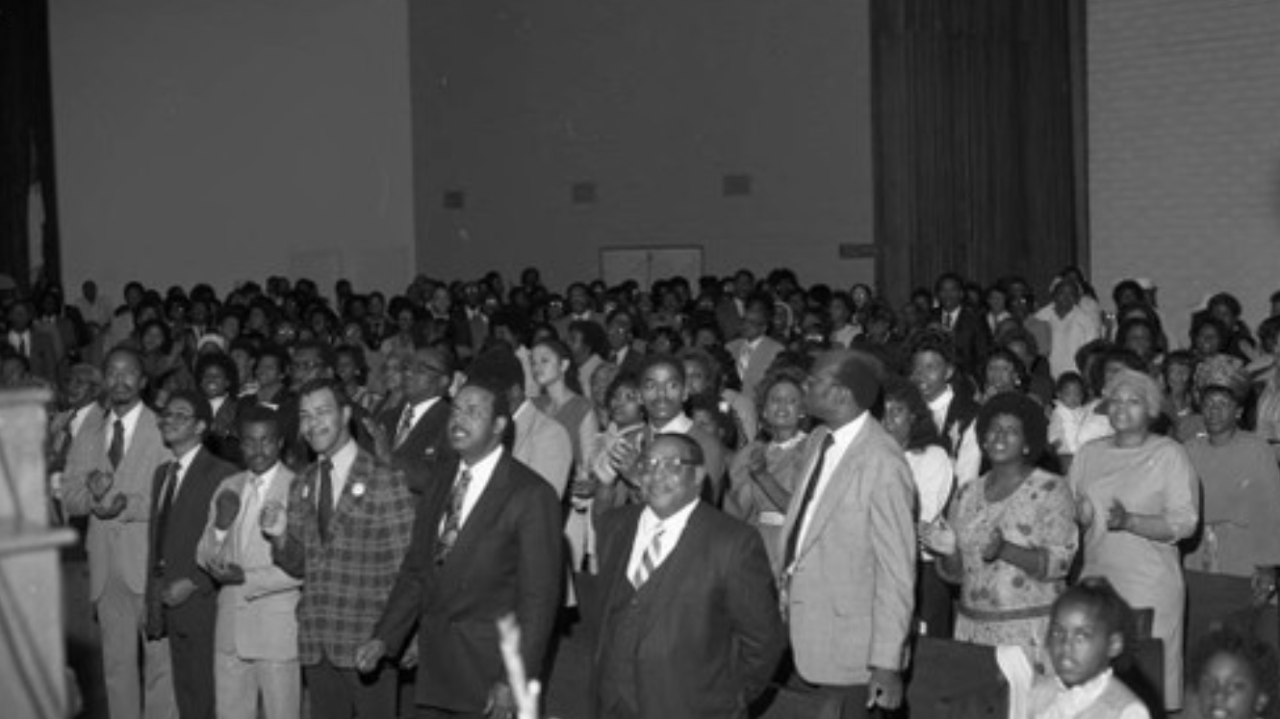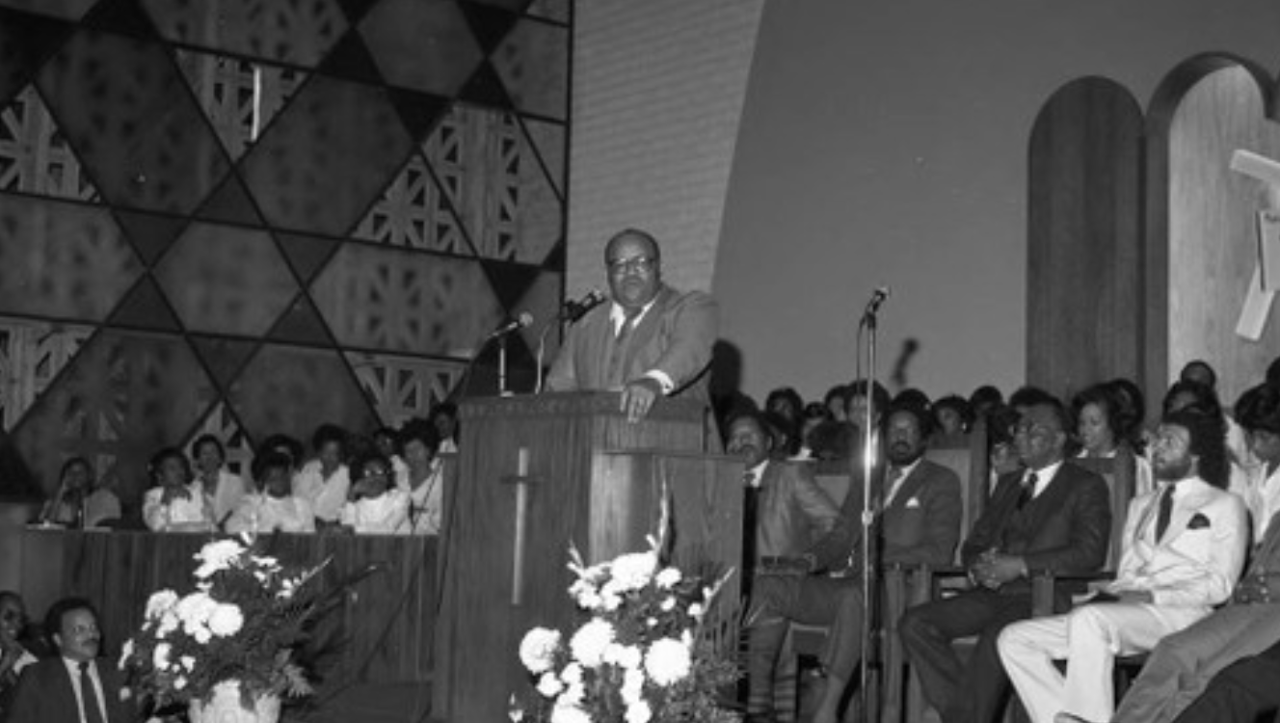 The 24-Hour Gospel Marathon
The marathon was conceived in 1978 by Pastor Rocellia Johnson, as a sort of Olympics of prayer, a 7-Eleven approach to fighting sin, a battle of the preachers, an ultimate revival meeting.
As Johnson figured it, too many non-churchgoers have too often used the excuse that they could not find time to attend services. Others said they were just plain turned off to the frequent demands for donations. Johnson's solution: a free, non-stop 24-hour gospel service.
(L.A. Times, October 3, 1988)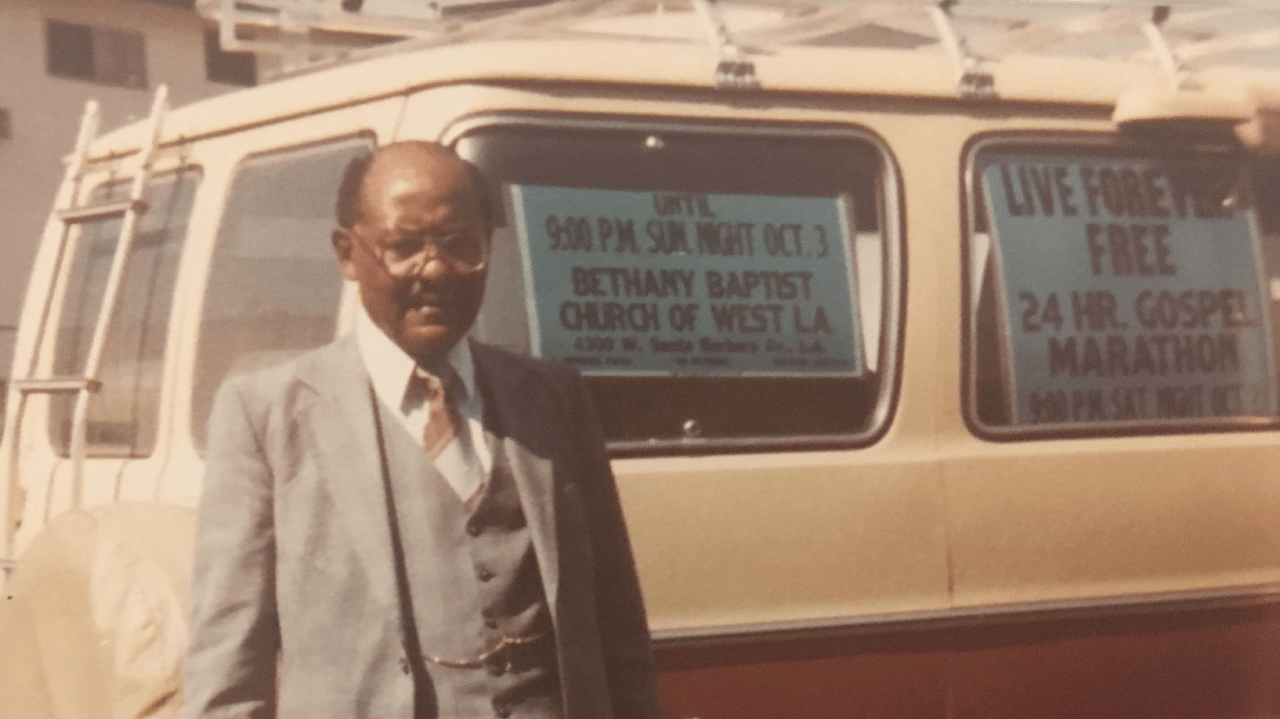 January 1982, Bethany held its first National Evangelism Workshop. The Bethany staff was innovative and creative in organizing a three-day workshop on evangelism and discipleship at the Bethany site. The excitement and inspiration have continued through the years, and the annual workshops have expanded to an entire week of training. In 2020, the National Evangelism Workshop was held entirely online: the first day-long, virtual event.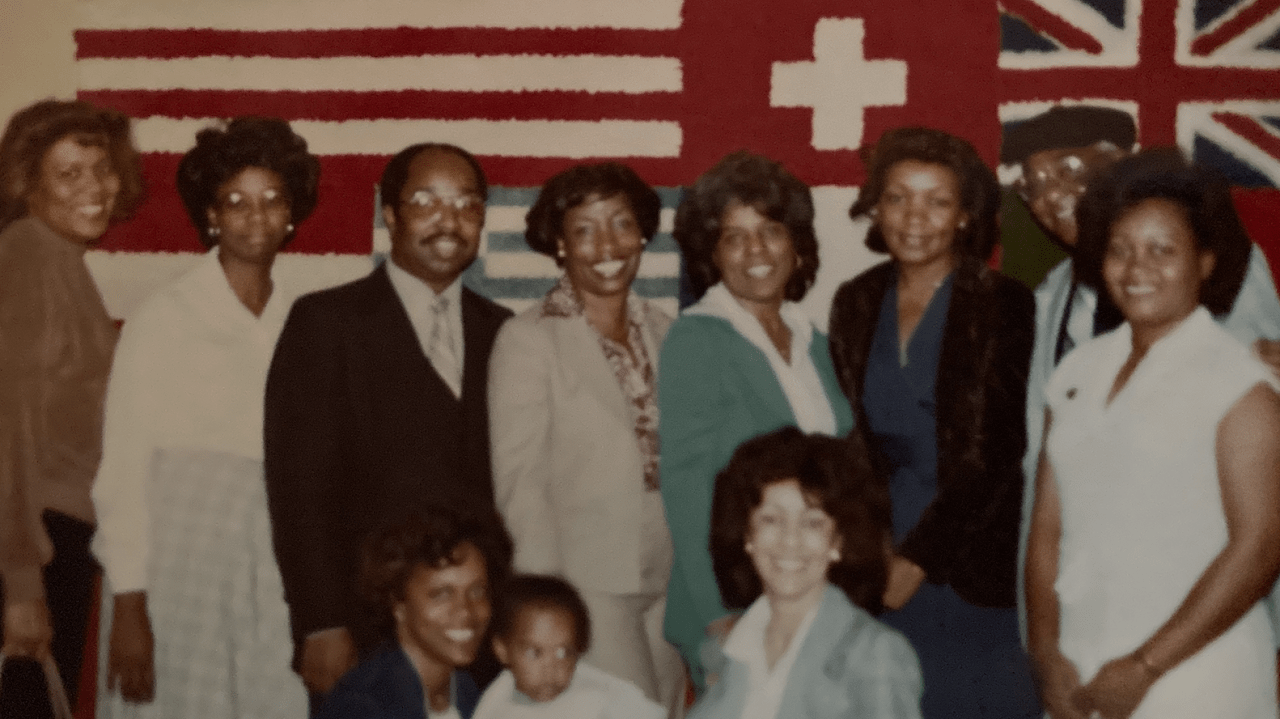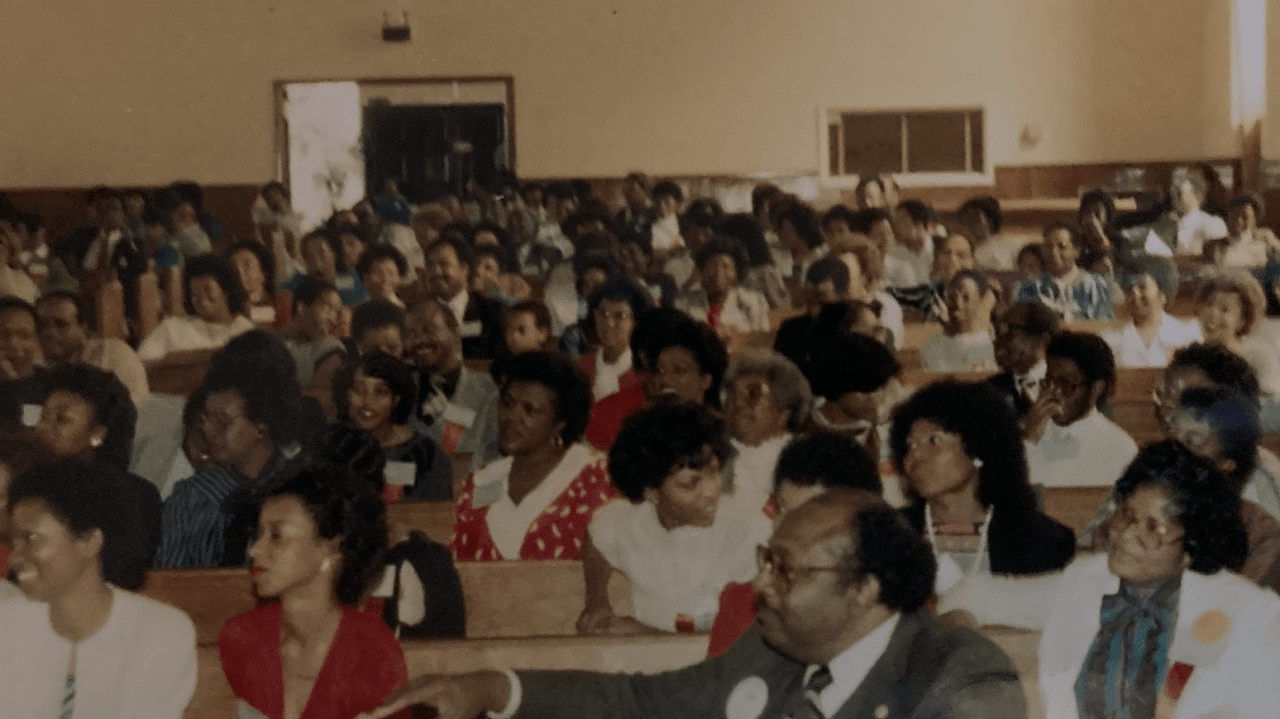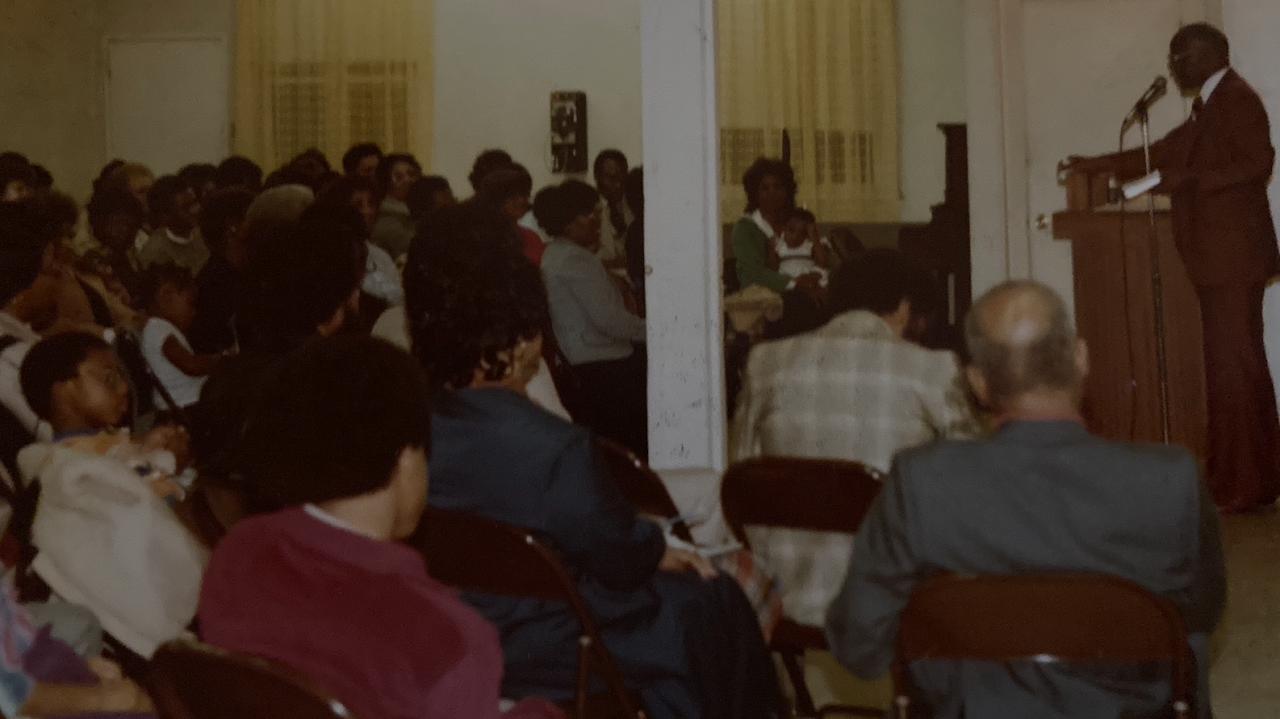 From 1982-1992, Bethany Christian Bible Training Institute held free classes at the church from Monday through Saturday. Along with bible classes, the institute offered computer and American Sign Language classes as well as classes for children and teens.

In approximately 1985, after years of fearless leadership, Pastor Johnson was officially named the Executive Director of the Movement.
Pastor Johnson and a dynamic team of administrators established Bethany Christian Bible College (BCBC) in 1992. The BCBC motto is "A school designed with you in mind". Students are offered an opportunity to acquire a certificate in several areas of study. To this date, enrollment is free, with hundreds of students attending BCBC per quarter.
(BCBC Administrative Staff-1992)
On the first Sunday morning in January 1994, thirty years after Pastor Johnson's announcement to Bethany in 1964, L.A. Kessee joined the staff as Executive Pastor of the Bethany Baptist Church of West Los Angeles, reporting directly to Senior Pastor R. Johnson.
Also, in 1994, the Northridge Earthquake destroyed the facility affectionately known as "Big Bethany". With the destruction of our church facility, the congregation was forced into a nomadic posture for 13 years. Worship services and Sunday School were held for two and one-half months at Dorsey High School. Subsequently, for the next ten years, worship services and Sunday School were held at Audubon Middle School. Throughout this time, BCBC classes continued at various locations including Victory Institutional Baptist Church (Pastor Richard Williams) and Liberty Baptist Church (the late Pastor Joseph Cotton). Initially, Bethany's office staff worked daily from the home of Pastor and Sis. Johnson and later moved into the Pleasant Hill Baptist Church (Pastor Sylvester Washington) for approximately 10 years. On the first Sunday in February 1994, Bethany began having communion services with Mt. Gilead Baptist Church (the late Pastor E.C. Johnson) and continued the fellowship for the next 11 years with the support of Pastor William Monroe Campbell and the Mt. Gilead church family.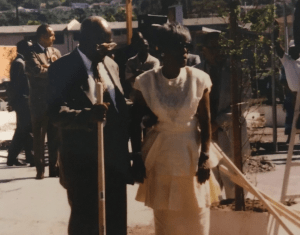 In 1994, Bethany acquired the property at 4141 W. MLK Jr. Blvd., and a groundbreaking ceremony was held within the next year.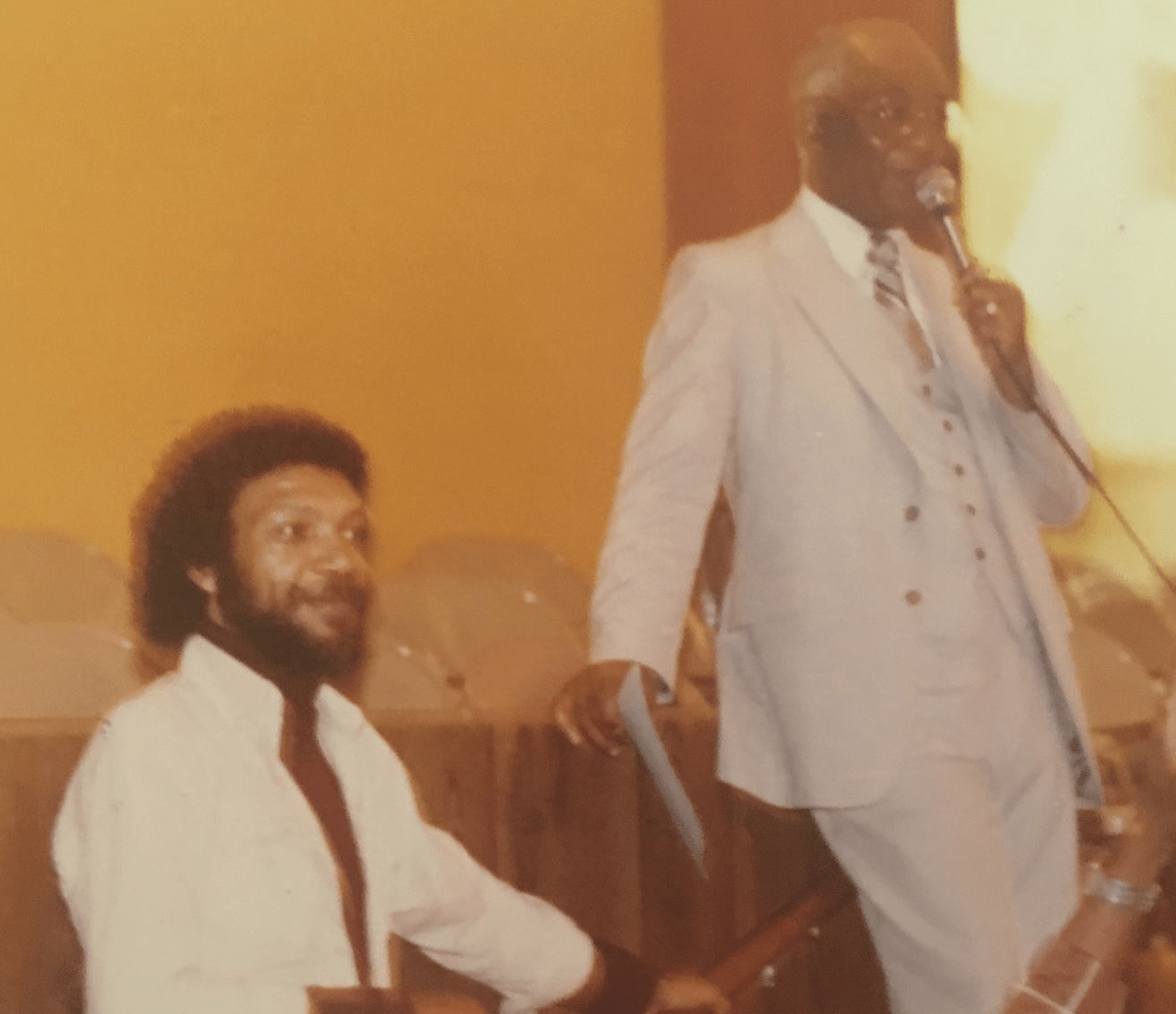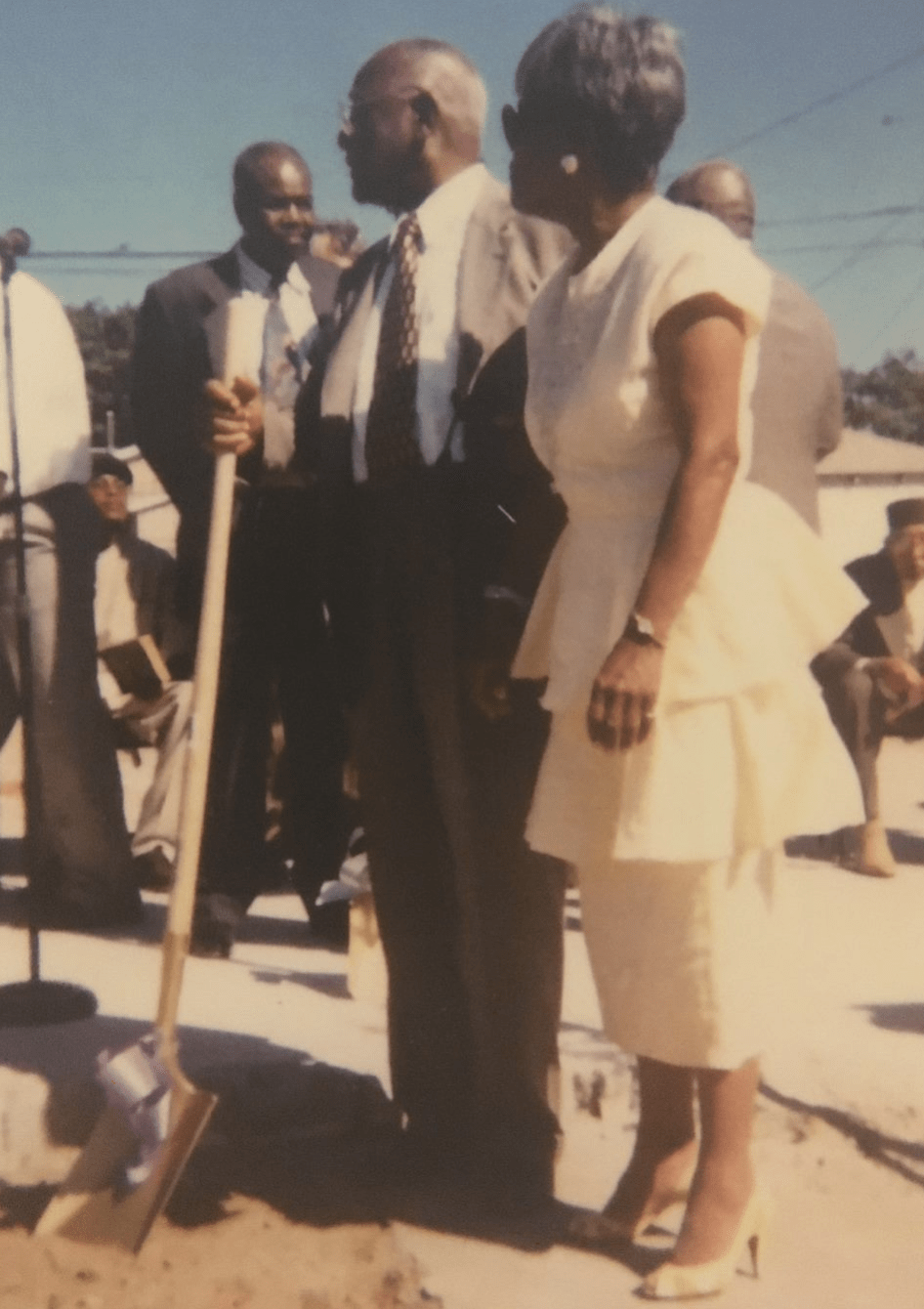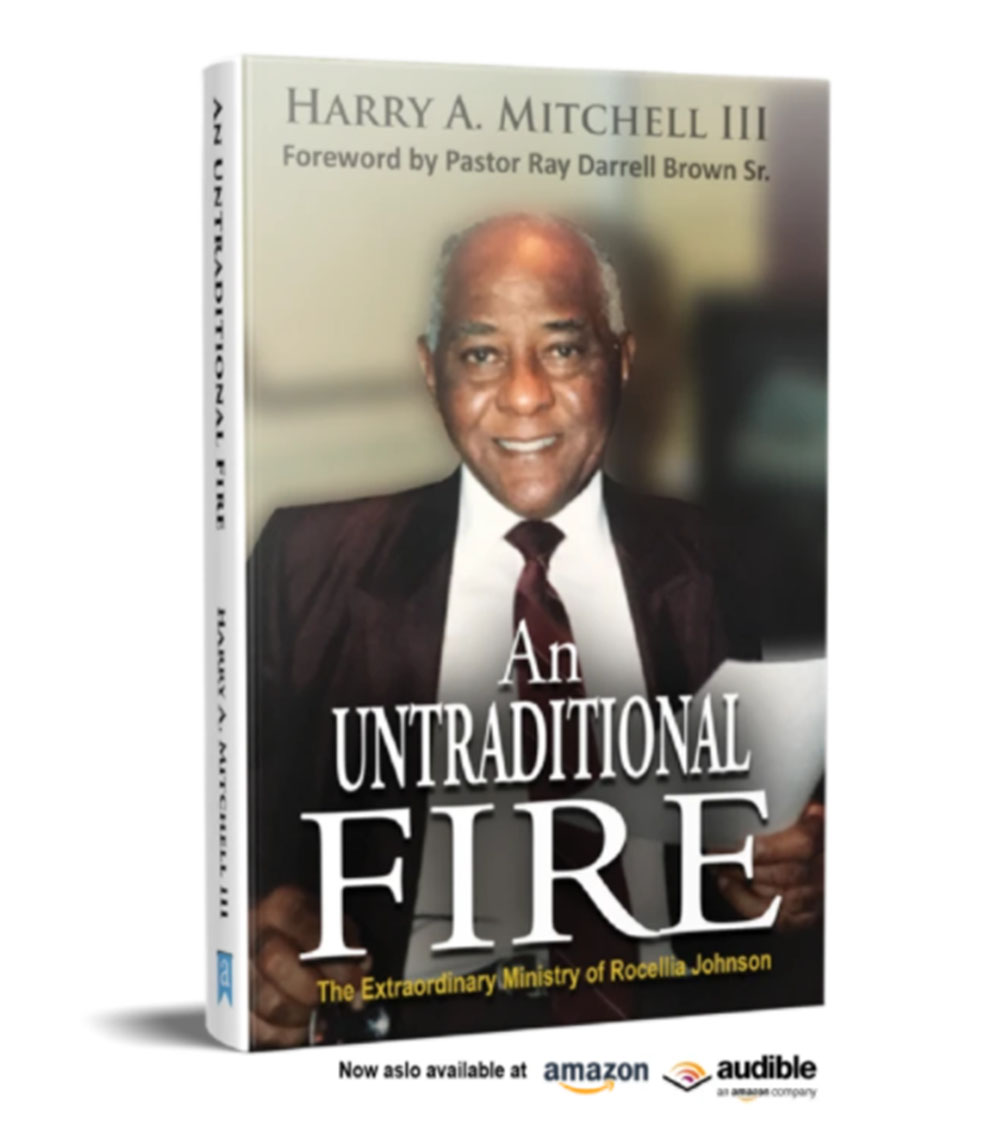 AVAILABLE NOW!
Learn about An Untraditional Fire – the story of the legendary Dr. Rocellia Johnson and his unconventional approach to evangelism and discipleship that helped equipped pastors and churches around the country to fulfill the mandate.